Verdú took over from Rodney Ishak at the start of the year. Ishak is now head of INEOS Inovyn's activities in the Nordics.
"I am still learning and getting to know the employees and the production facilities," says Verdú. He is well-known in the region's industry, most recently from REC Solar and the plant at Herøya, where he led the development of the world's most sustainable silicon production for the solar cell industry.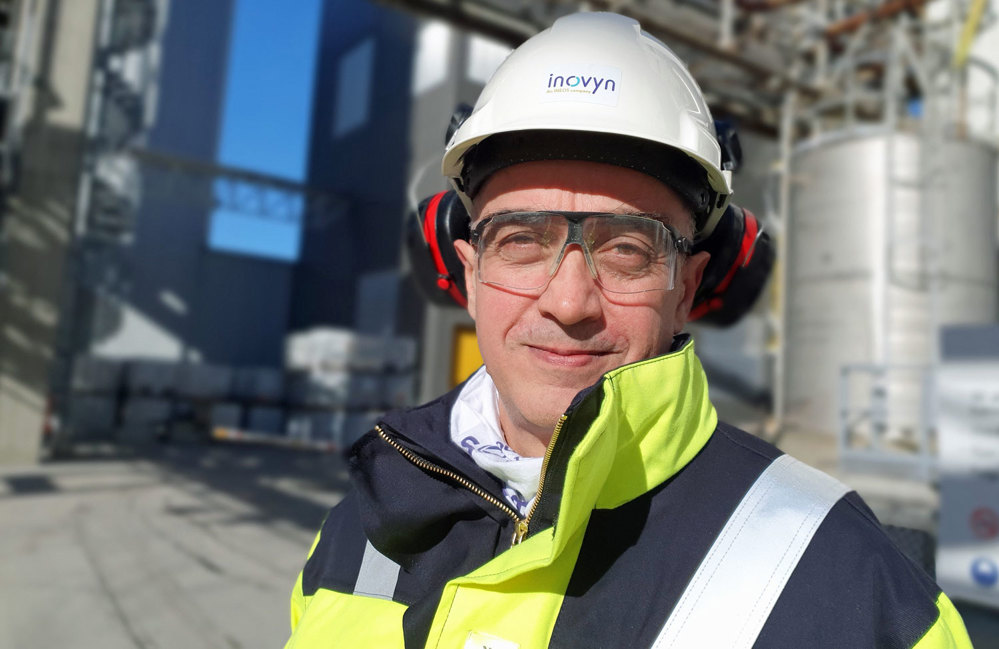 Excited by sustainability
Verdú has been excited by sustainability since he started in the industry at Norcem in Brevik, now at the forefront of CO2 capture in the world.
"It is incredibly exciting with INEOS Inovyn's great environmental ambitions, and that we have an owner who is willing to invest in Norway and in environmental projects. There are many sites our owner could invest in, but they chose Norway. I feel privileged to have the opportunity to work here," says the new site manager.
Like coming home
Kari-Anne Leth-Olsen, production manager for the PVC plant at Herøya warmly welcomes David Verdú.
"Kari-Anne has given me a tour around the production area and I have met the people here, and when she asked me, how does it feel? Well, yes, I said it feels like coming home."
"I am particularly fond of the industrial environment. I feel like everyone cares about each other and that we work as a team. We are offensive and skilled, and everyone around you wants you to contribute, and it's mutual. REC also had a good environment, so getting back into the industrial environment is what I wanted the most."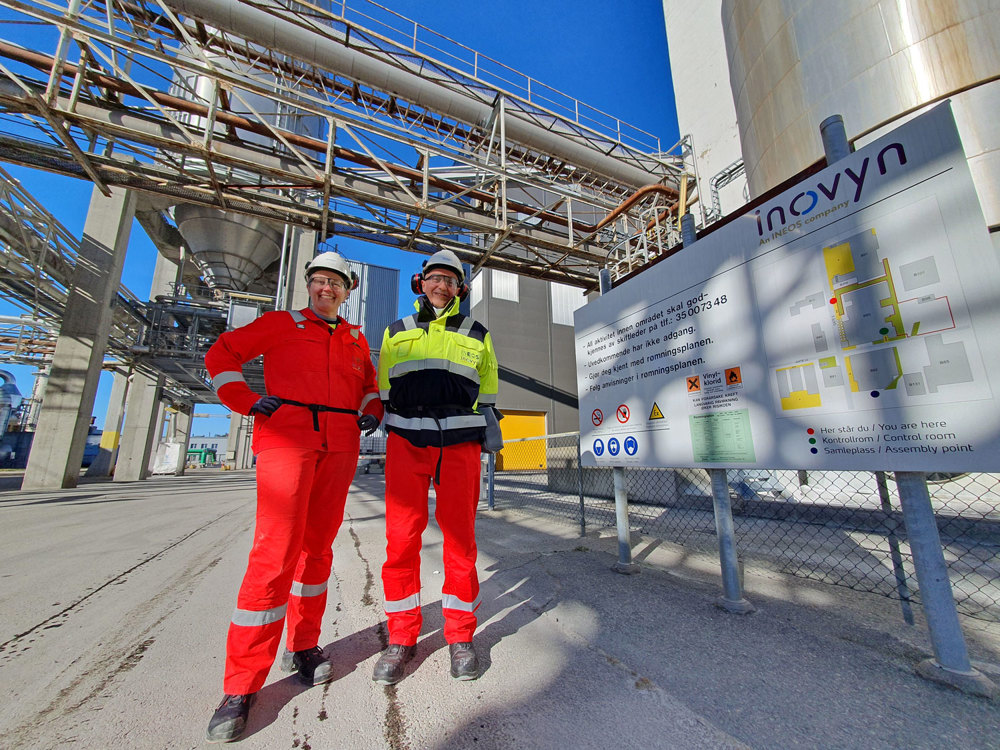 Text/photo: Siri Krohn-Fagervoll   siri@krohnfagervoll.no 
15. March 2023