"The fact that the green shift is really taking off in our region leaves us in a squeez", says Sverre Gotaas, CEO at Herøya Industripark AS.
Gotaas talks of a hectic 2022, and brings optimism into the troubled new year.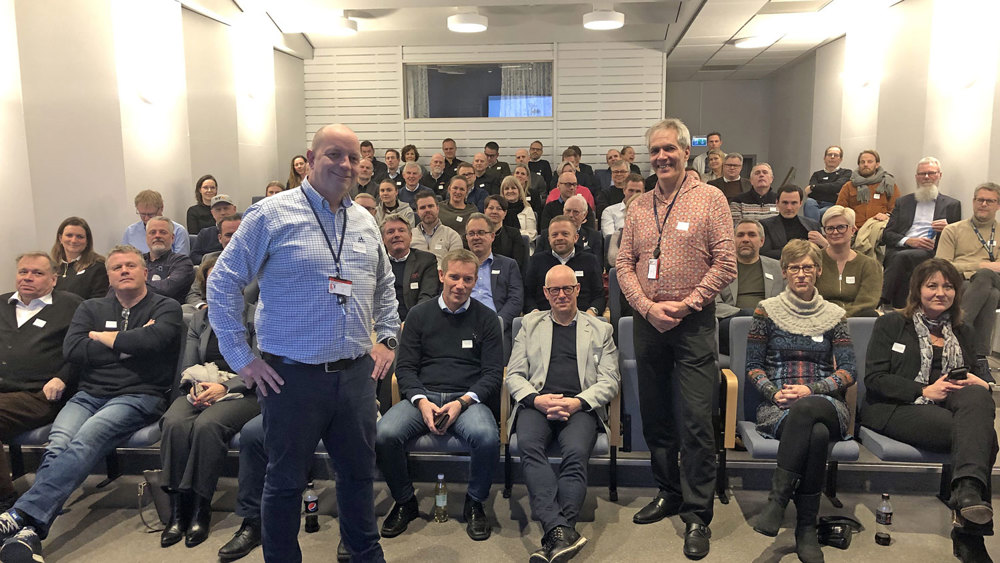 Action-packed year
It has been an action-packed year at Herøya Industripark. Vianode and REEtec will invest over NOK 3 billion in the anode material factory and the production of rare earth metals.
Yara's major investment in the production of green ammonia and green fertiliser at Herøya was opened by Prime Minister Gahr Støre.
NEL opened the world's first and largest fully automated plant for electrolysers for hydrogen production, and plans to double production capacity. They started 2023 with the signing of two important contracts for green energy, NEL and Statkraft and NEL and the German HH2E AG.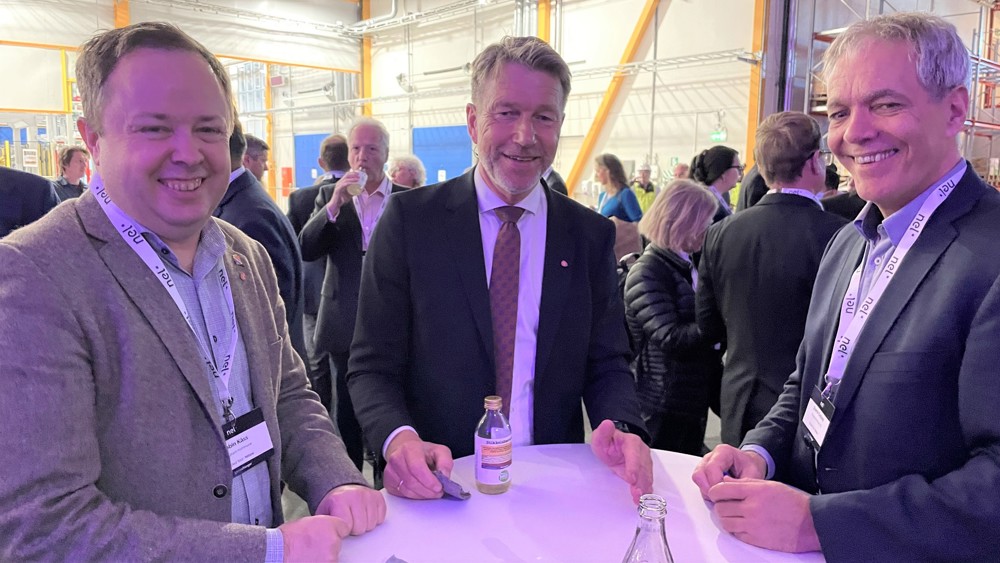 Demand for more electricity
"We have more demand for electricity than we have the capacity for, and in fact this also applies to large parts of Norway," says the manager at Herøya. He has also contributed to the Energy Commission, currently finalising the commission's report to the government.
Need grid capacity
"Projects adding more power have been, if not dormant, at a completely different level than we would have wanted until now," says Gotaas.
"This region, as an example, needs roughly twice of today's capacity. We are struggling to get enough cables built. Power cable from Nordsjø II is part of the game to get electricity here, but the most important thing is to get Statnett to build more grid capacity for the region."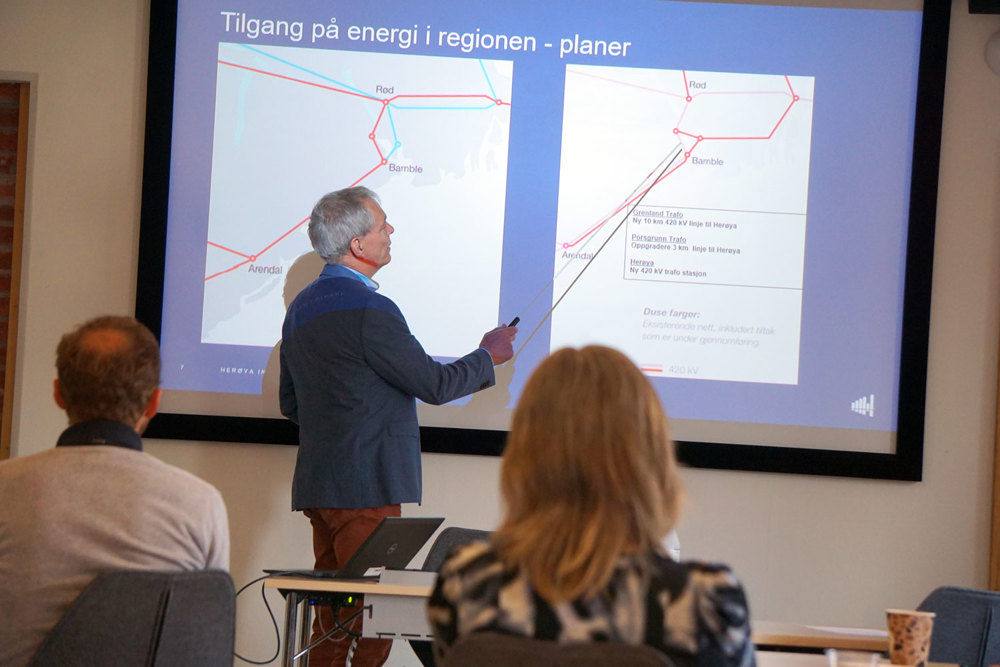 Accomplished a lot
"What are the biggest successes in 2022?"
"It is important that we have established a private 5G band," says Gotaas. "We are one of the few in Norway who have now established the best available, here in the research park at Herøya. Together with Telia, we have done a great job. We have taken a leading position. When someone talks about industrial 5G, it is Herøya that is mentioned," he says proudly.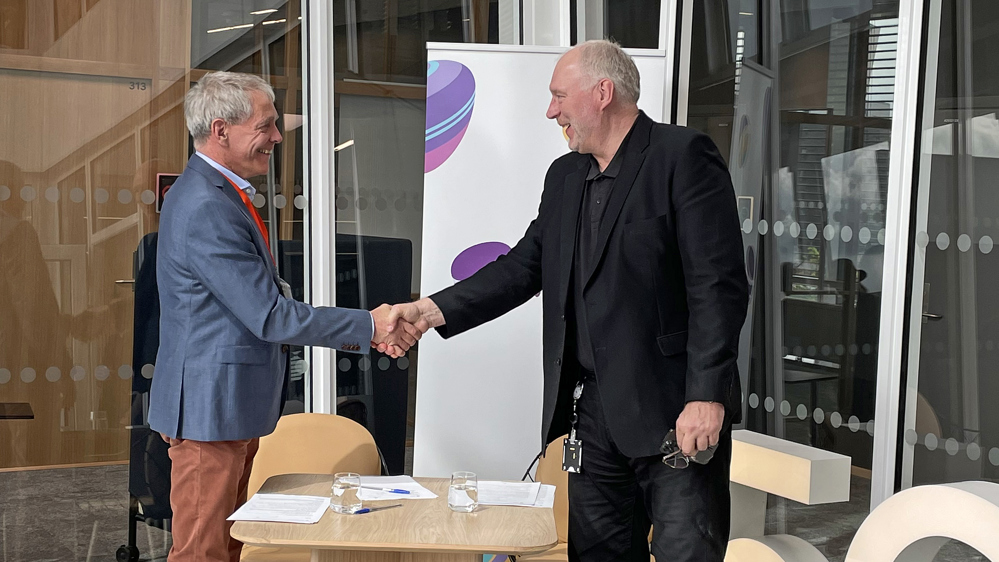 "There has been intense work to keep the region on the power map," Gotaas continues. "We have actually been quite good," he says and praises many.
"In addition, we have managed to talk about industry which has given us a much greater national, and actually also an international interest in the industry here. It also means that quite a few people have knocked on the door to get in, so we are almost sold out of office space. In that sense, we have achieved quite a lot."
Construction of Seidr
Gotaas highlights competence building and research together with companies in the research park, and even new ones, as successful.
"What we have not achieved, but I wish we would have achieved, is getting started with the construction of Seidr at Herøya," says Gotaas. "Looking ahead, I still believe that one of the most important things we should do is to make sure we build competence, and get ready for more expertise here. And Seidr, a new place for industrial innovation and technology, will be an important piece in doing that."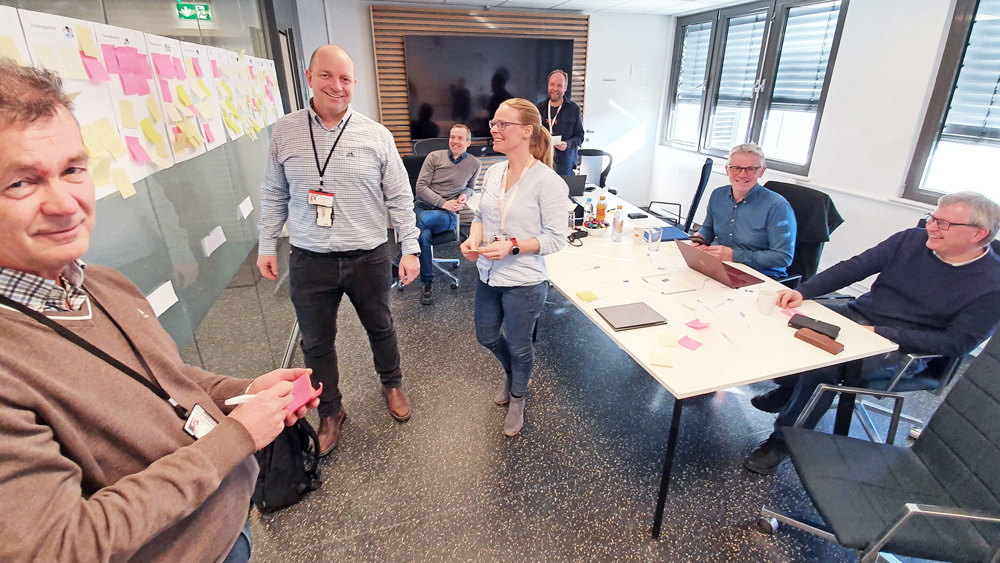 Challenges 2023?
"In light of the gloomy backdrop and unrest - what challenges do you see in 2023?"
"I think we will see a number of projects being canceled or moved to a time or space outside Herøya. After all, there are other places in Norway and in the world that have better access to electricity and space.
We see that production establishments are getting bigger and bigger, and this also applies to energy needs. It is connected. We have come across projects that have grown so big that unfortunately we have had to say that there is no room with us in Herøya Industripark.
Our task will be to offer space at Herøya for those who want to come and those who need infrastructure, and need for the neighbors who are already here or need for the expertise that is here.
When a new production facility is planned, enough space soon becomes quite difficult. It would be fantastic for the region if Frier Vest in Bamble gets its first industrial establishment. They have a lot of space and can take on large companies. The faster they get up to speed, and get two or three investments, it will attract new businesses. What happens at Frier Vest means a lot to us here at Herøya too."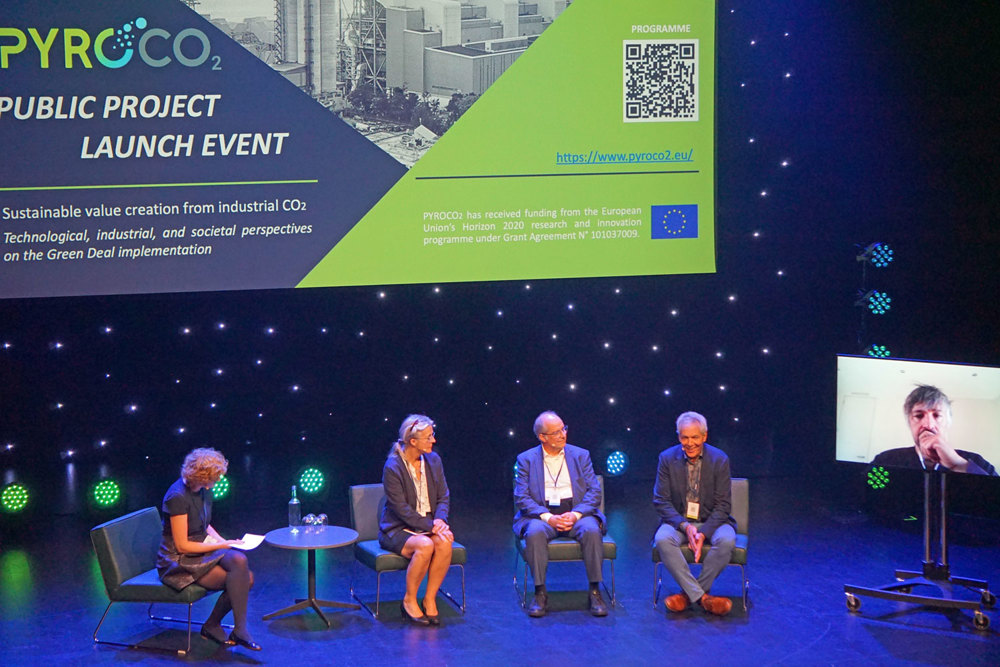 Greatest challenge is power
"What do you think is critical for success at Herøya Industripark going forward?"
"We know that the green shift is about electricity, digitisation and expertise. I think we have a pretty good handle on competence in our region. If we build Seidr at Herøya, we will strengthen our grip on expertise even more. We are working intensively on digitisation together with the large companies and SINTEF, so there will be a lot of activity here in the future.
It all comes down to electricity. If this region is to manage developing as quickly as the rest of Norway, we need new cables. The most important thing is to get Statnett to speed up the building of cables. That is probably the biggest challenge."
Establishes Norway's hydrogen centre
"We are also in the process of establishing ourselves as Norway's hydrogen centre," says Gotaas.
He talks about plans to create a large- and small-scale test center for hydrogen and ammonia at Herøya together with Equinor, Skagerak Energi and the catapult environment Sustainable Energy.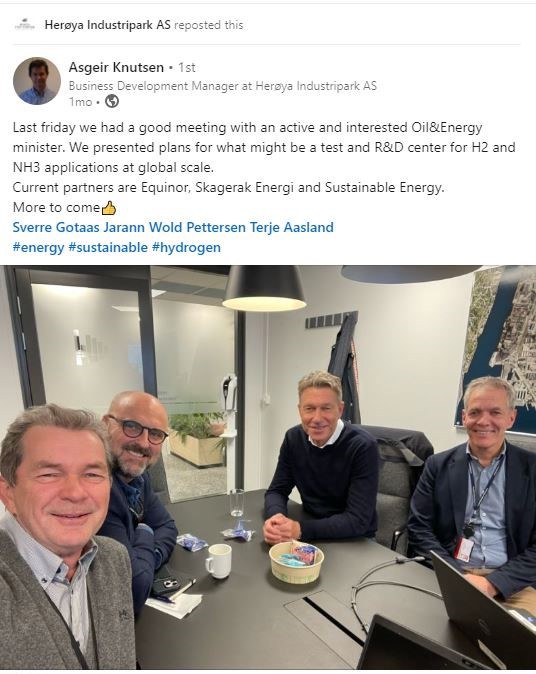 "Basically I am an optimist. It is clear that it is a little more chaotic going forward now than when we entered last year. But there's no reason why we shouldn't have a good year this year too.
We are so lucky to have stable tenants who have been here for many years and who will continue to be here for many years. The foundation is solid, but it is our growth that we need to look a bit closer at.
Our task is to find the type of businesses who can develop in the environment and help ensure that those who are here now become so competitive they continue to invest here.
Our budgets are quite expansive. Yes, I am optimistic, mainly also because we have an organisation that is good at running this park, and our tenants are generally very happy to be here."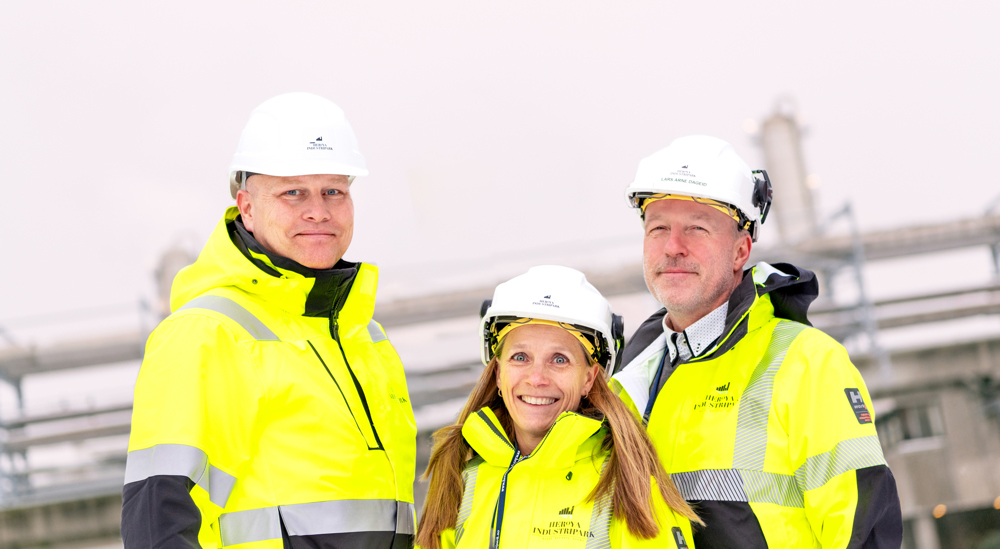 Proventia innovation house
"So it is important that Proventia has received funding and a new ten-year agreement with SIVA," says Gotaas. He is the chairman of the incubator company.
"The incubator has grown beyond what is an incubator, to become an innovation house. They now contribute at all points in the innovation process, with those who have ideas or need to develop an idea or just want to discuss ideas with someone," he explains.
"We have worked to attract more and more activity as long as I have been involved, and we have come a long way. Proventia has become a solid company. We get a lot of praise from SIVA. And when SIVA brags, money comes too. It's a good combination," says Gotaas, optimistic, after all.
"I believe that this year will be, if not a year of consolidation, a year in which we bring out what we are particularly good at."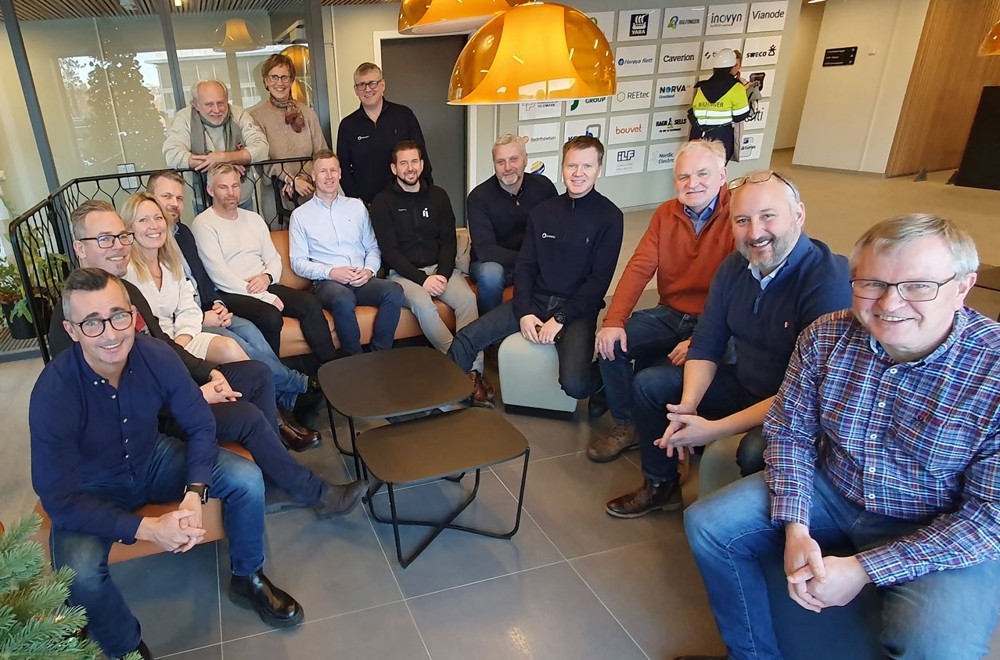 Text/photo: Siri Krohn-Fagervoll   siri@krohnfagervoll.no
12. January 2023