SINTEF Tel-Tek, the research group at Herøya, Porsgrunn, is changing its name to Industrial Process Design.
"We have desired a name that is more professionally oriented and reflects our activities," says Karsten Rabe, the head of the group at SINTEF in the research center, Herøya Forskningspark.
Three specialised groups
The research group comprises three specialised areas:
Process Design and Techno-Economic Analysis, including CCUS value chains.
Industrial Digitalisation, Data Analysis, Programming, and Optimisation.
Industrial Circular Economy within the field of powder and particle technology.
They have established and lead the DigiPro Centre, a national network for the digitisation of process industries. The new leader, André Larsen, assumed his role on 1st August this year.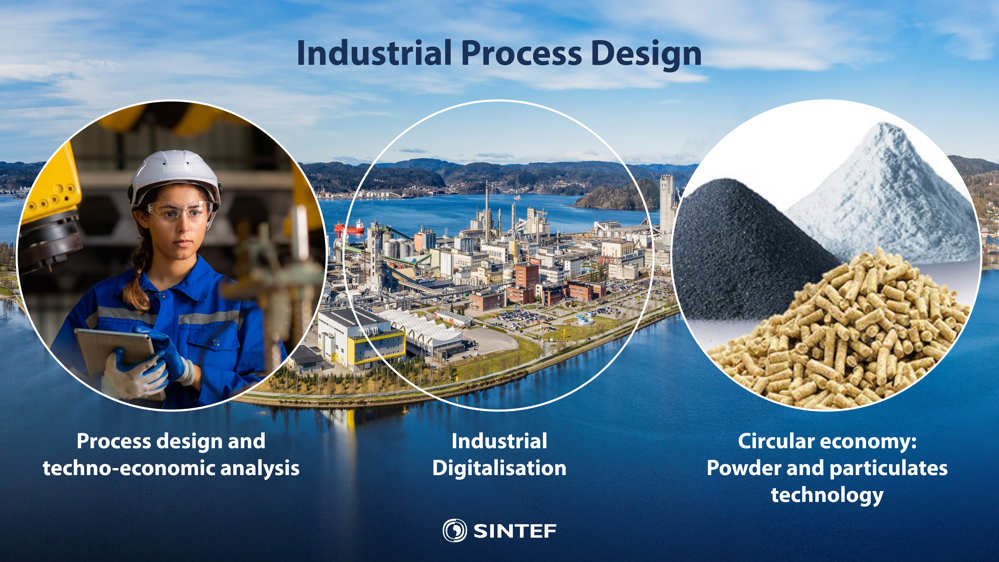 Professionally oriented name
The new name encompasses all the specialised areas.
"The new name, Industrial Process Design, is more descriptive and provides a better understanding of our activities. It can also help increase visibility for the research group's work," he says, adding that the name change will not have any direct impact on the group's work.
"We will continue to drive development and research within our specialised areas," says Rabe, who is a go-to for industries seeking success in the green transition.
Industrial Process Design has approximately 20 employees at Herøya. "And within SINTEF as a whole, we have 2000 great colleagues whom we can also collaborate with," he adds.
Text/photo: Tone Brekke   tone.brekke@hipark.no 
07. November 2023