The MDF, Manufacturing Demonstration Facilities, is the first establishment in SINTEF Industri and Herøya Industripark AS' joint venture to open an Innovation Hub for entrepreneurs and innovators in Herøya Research Park.
"Congratulations! The MDF is an important milestone in a large and important research project. It is a double joy that the MDF system is also the start of the Innovation Hub here in the research park, something we and our partner SINTEF have been looking forward to for a long time," says Sverre Gotaas, CEO Herøya Industripark AS.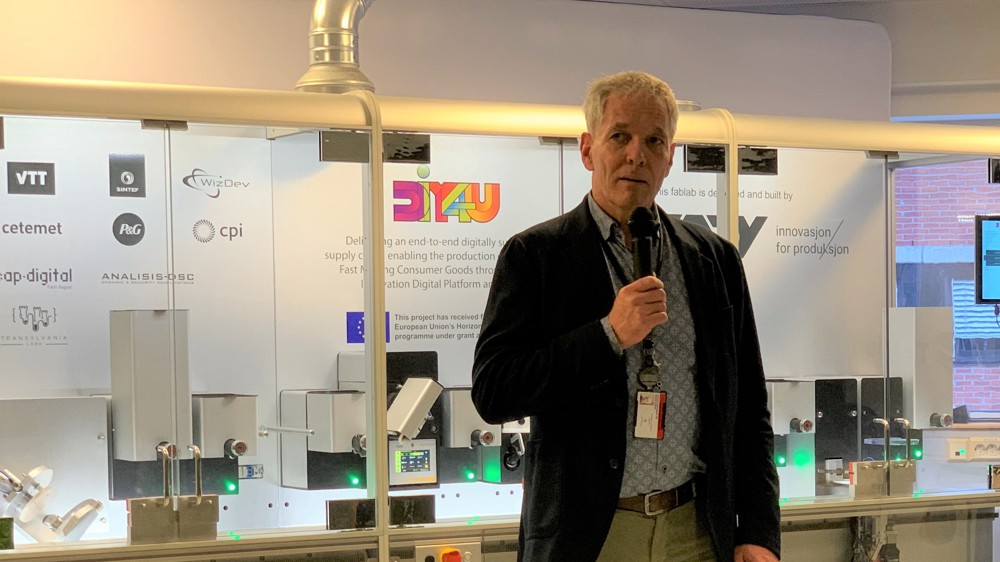 Open to test production of specialised products
The MDF is a digital mini-factory with flexible hardware in modules and a digital twin. The local company Cody has supplied the MDF to the research project, DIY4U (Do It Yourself for You), led by SINTEF Industri and financed by the EU's Horizon2020, investment in Factories of the Future.
The goal is to achieve profitable and sustainable production of specialised products on a smaller scale.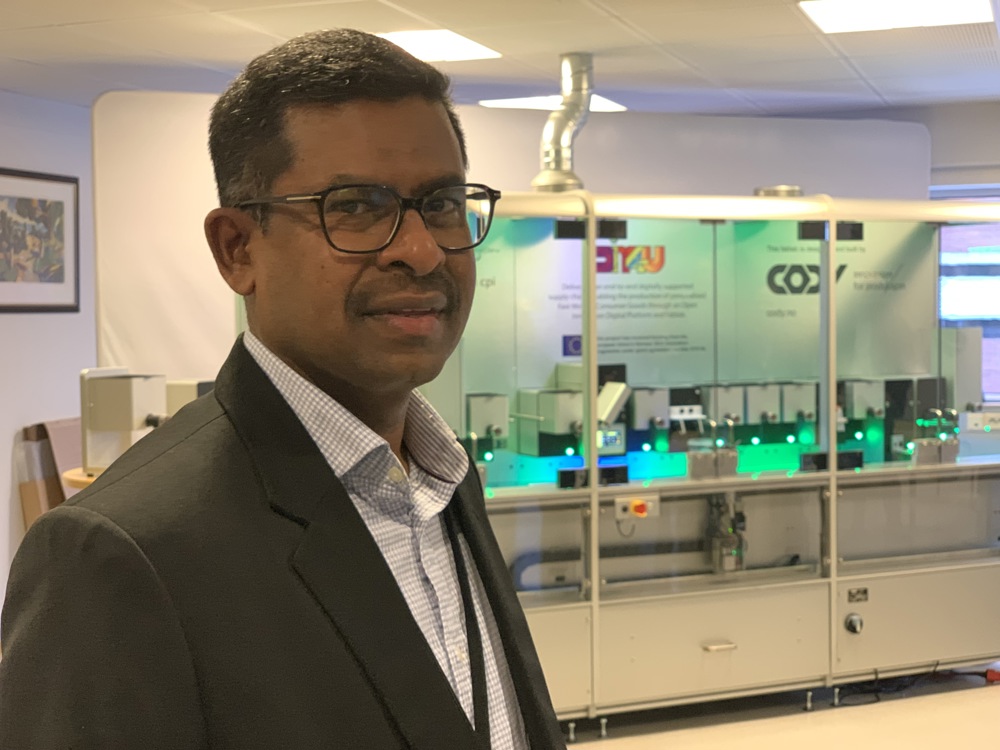 "We want to open the MDF, Manufacturing Demonstration Facilities, to companies and industry, entrepreneurs and innovators who are interested in using the digital platform and the MDF, the machine, to test processes or create prototypes of products or ideas," says chief scientist Chandana Ratnayake in SINTEF Industry.
He also calls for input from the companies on their need for product adaptations, special production and rapid prototyping, etc.
Project partners in DIY4U, including the multinational goods trading group Procter & Gamble, will initially use the MDF to demonstrate possibilities for producing personally adapted detergents in liquid form and in powder form.
Many possibilities
"We think that there are many possibilities and many different products to produce in such an MDF system," says Ken André Myhra Kihle from Cody.
He mentions a range of products such as foods, beverages, dietary supplements, pharmaceutical products and fertilisers.
"Tailored and specialised products must provide added value and Made-for-Me," emphasises the chief scientist and machine developer.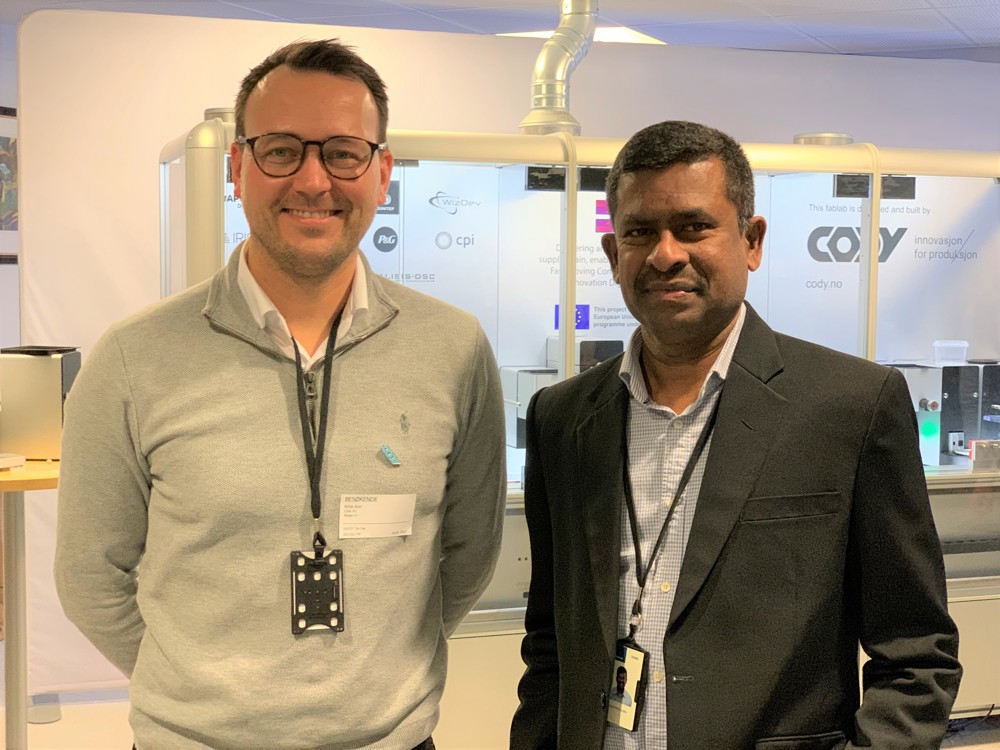 Facts:
EU Horizon2020, Open Innovation Digital Platform and Fablabs for Collaborative Design and Production of personalised/customised FMCG
Read more on facts on the EU-project, DIY4Y ID-870148
Contact:
Chandana Ratnayake, Chief Scientist, SINTEF Industri
Tel +47 959 20 208
Email Chandana.ratnayake@sintef.no
Text: Siri Krohn-Fagervoll   siri@krohnfagervoll.no 
Photo: Tone Brekke   tone.brekke@hipark.no
26. January 2023