Hydro has committed to achieving net-zero CO2 emissions by 2050. This is the most challenging and crucial task for Hydro, requiring entirely new technological solutions. They believe that the innovative power found at Hydro's aluminium plants in the West of Norway and their research environment at Herøya will together make Nothing Possible; see Hydro.com.
Project HalZero
Hydro has been working on the development of HalZero for seven years. According to the plan, they will commence the construction of a testing facility in Porsgrunn during 2023.
"HalZero is a new process for aluminium production that does not release carbon dioxide," say the research team at Herøya. "The goal is pilot production of aluminium entirely without greenhouse gas emissions by 2030."
Hydro's technological environment at Herøya, in collaboration with colleagues in Årdal and Neuss in Germany, has extensive experience in technology development, which they benefit from in the HalZero project.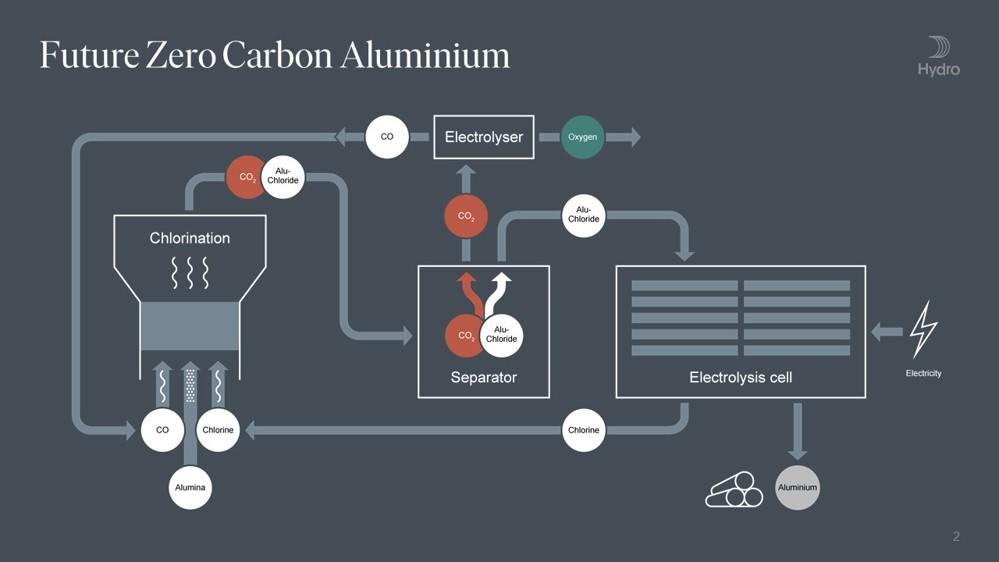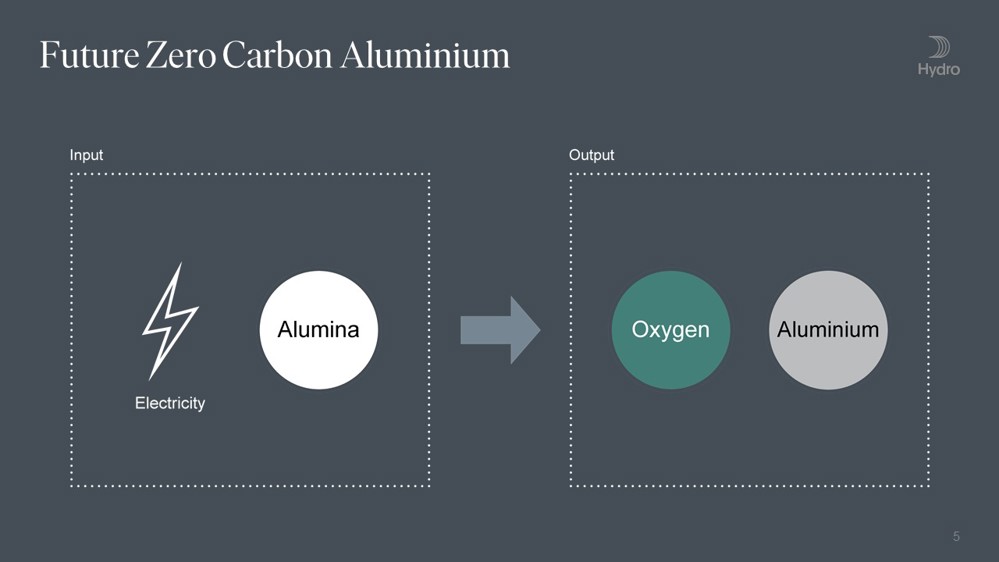 Testing facility at Herøya
"We have conducted the initial tests related to our new HalZero technology here at Herøya," the team says. "We are now taking it a step further and, with support from ENOVA, will build a testing facility. This facility is a crucial piece on the road to the industrialisation of the HalZero technology, and to eventually produce aluminium without CO2 emissions."
The new testing facility will provide essential knowledge for the further development and upscaling of the HalZero technology. The total cost is estimated to be approximately NOK 400 million. ENOVA's support NOK 141 million for Hydro's development of HalZero, is a significant step towards a more sustainable aluminium industry.
With HalZero, Hydro has the potential to revolutionise the global aluminium industry.
Parallell measures
Hydro further states on their website that there are multiple paths to achieving the goal they have set.
The aluminium industry needs options to increase the chances of reaching net zero by 2050. Hydro is concurrently working on developing carbon capture and storage for their existing aluminium plants. Additionally, the company is developing technology for recycling and green hydrogen in aluminium production.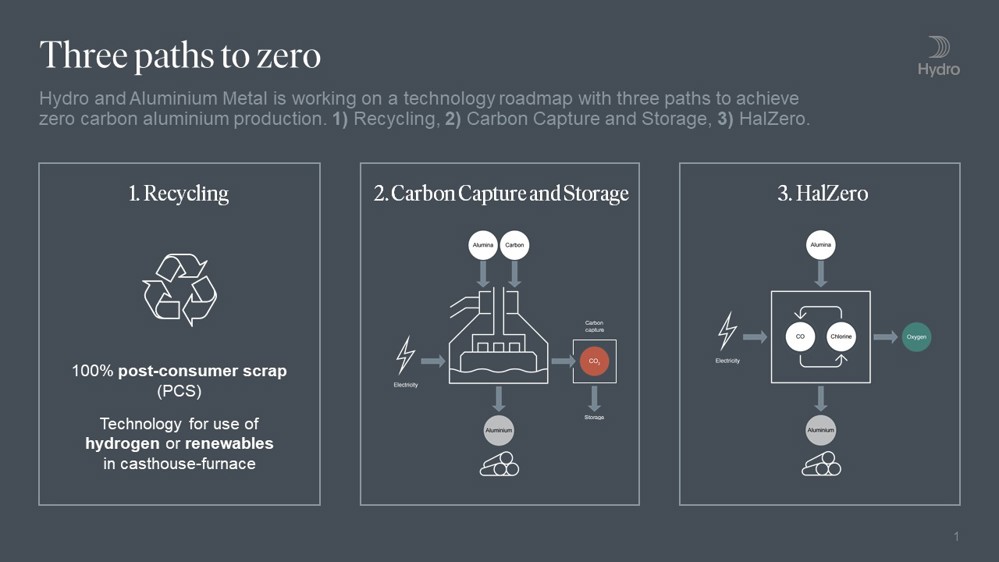 Facts about the HalZero project
HalZero is a new production process for primary aluminium that emits oxygen instead of carbon dioxide (CO2)
In the HalZero process, alumina is chlorinated and becomes aluminium chloride in a process that also produces carbon dioxide. Instead of releasing the CO2 to the atmosphere, it is sent back into the process and reused in the chemical reaction in a closed loop. This makes the electrolysis process completely greenhouse gas emission free.
The HalZero process differs significantly from the current production of primary aluminium and is being developed for use in new production facilities.
Text: Tone Brekke   tone.brekke@hipark.no
Photo: Ole Bjørn Ulsnæs   obu@skribenten.no 
25. October 2023