He believes it is good for competence development.
Bilfinger, known as one of the region's most important apprenticeship companies, also have an age-friendly HR policy.
"For long we have had a systematic onboarding, a system for training and development of apprentices and new employees. In addition, we also have an HR policy for our senior employees. We want both our seniors and the young to envision a lifelong career here," says Flemming Fladeby.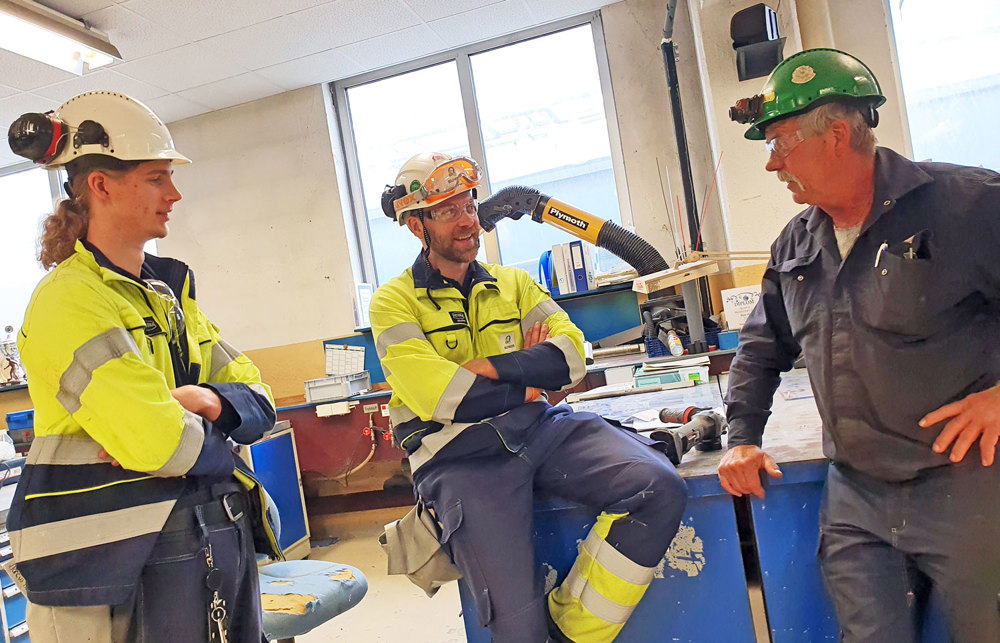 Recruit and use expertise over time
Flemming Fladeby started as HR manager this spring, but with 5 years' experience as HSE manager in the company, he knows the people at Bilfinger well.
"For us, it is important to recruit and apply expertise over time. We want experienced seniors to stay in the job for a long time. Most people retire between the ages of 65 and 67, but we also have some who stay until they are 70."
Good measures
It is very interesting for Bilfinger to get good measures in place so that senior employees will stay at work longer. The aging population is a concern Fladeby shares with many others.
"At Bilfinger, we have an average age of 45," he says. "Half are from 18 to 49 years and the rest 50 plus. There is a certain normal distribution, but we see the elderly wave coming. Both nationally and worldwide, it has been announced for a long time."
Facilitating skills transfer
Bilfinger's senior policy takes care of statutory requirements such as a 6th week of holiday and reduced working hours where possible. In addition, it also describes competence transfer from senior employees through guidance and mentoring of new employees.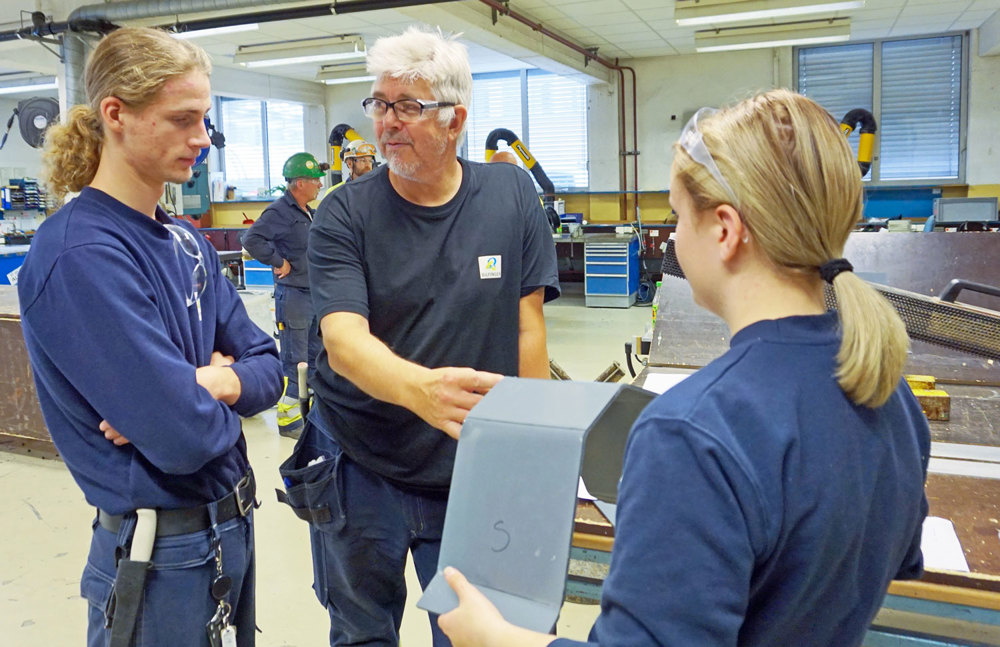 "We want young people who start their teaching career to be able to envision a lifelong working career at Bilfinger. Then the expertise of experienced seniors is important," Fladeby believes.
Sponsor, mentor and role model
New employees at Bilfinger are given a sponsor, often a senior with long experience.
"We also have other professionals who can be mentors," says Fladeby. "They have broad expertise and are good role models. We think it's also good recognition for the experienced person, to be regarded as a competent person who has something to add to new colleagues. Our professional maintenance operators have a daily working life in demanding environments, which is a burden in itself. That is why we focus strongly on Health and Safety (HSE), and believe that a good physical and psychosocial working environment can contribute in particular to more people choosing to continue in professional life."
See competence value at all ages
Fladeby believes it is important to see the value of competence in all age groups.
"We strive for both experienced seniors and young employees to develop their skills and careers in the company. These days we are implementing a Competence and Training System (KOS). This will give us a competence overview and system that enables us to operate competence management adapted to work tasks and necessary knowledge development."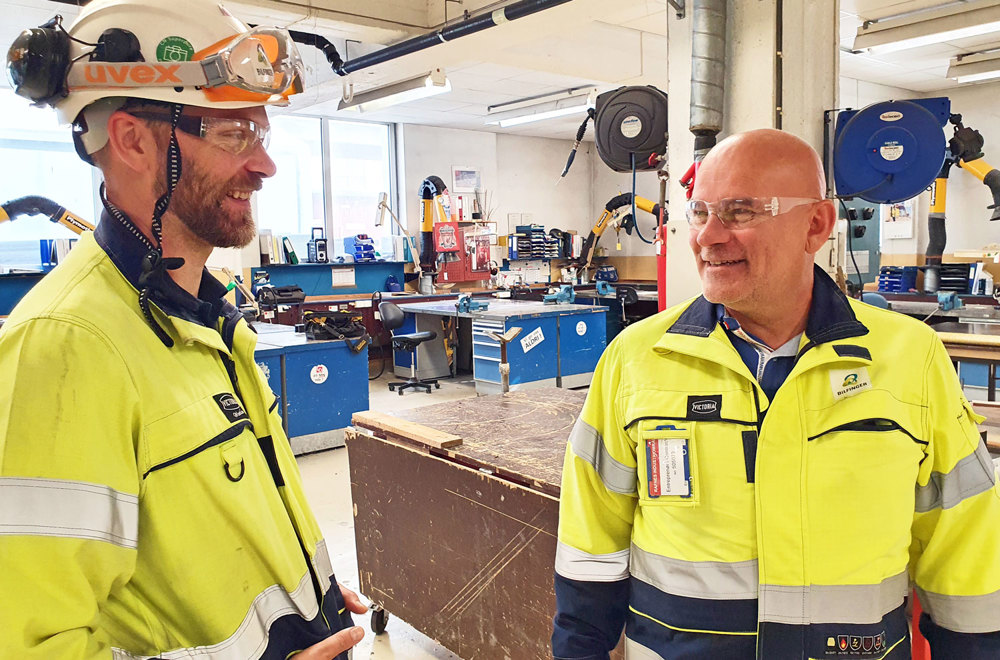 Commitment to learning new things
"They say you cannot teach an old dog new tricks, but we notice a burning commitment to acquiring new knowledge," says Fladeby.
He tells of great commitment from union representatives, coordinators, unit managers and other first-line managers in the age range 25 to 55 who are now participating in Bilfinger's new management development programme.
"The point is to create an interesting workplace and a good working environment with opportunities for development. We have a good set of measures to ensure that."
Good for health to work
Espen Midtbøen is 64 years.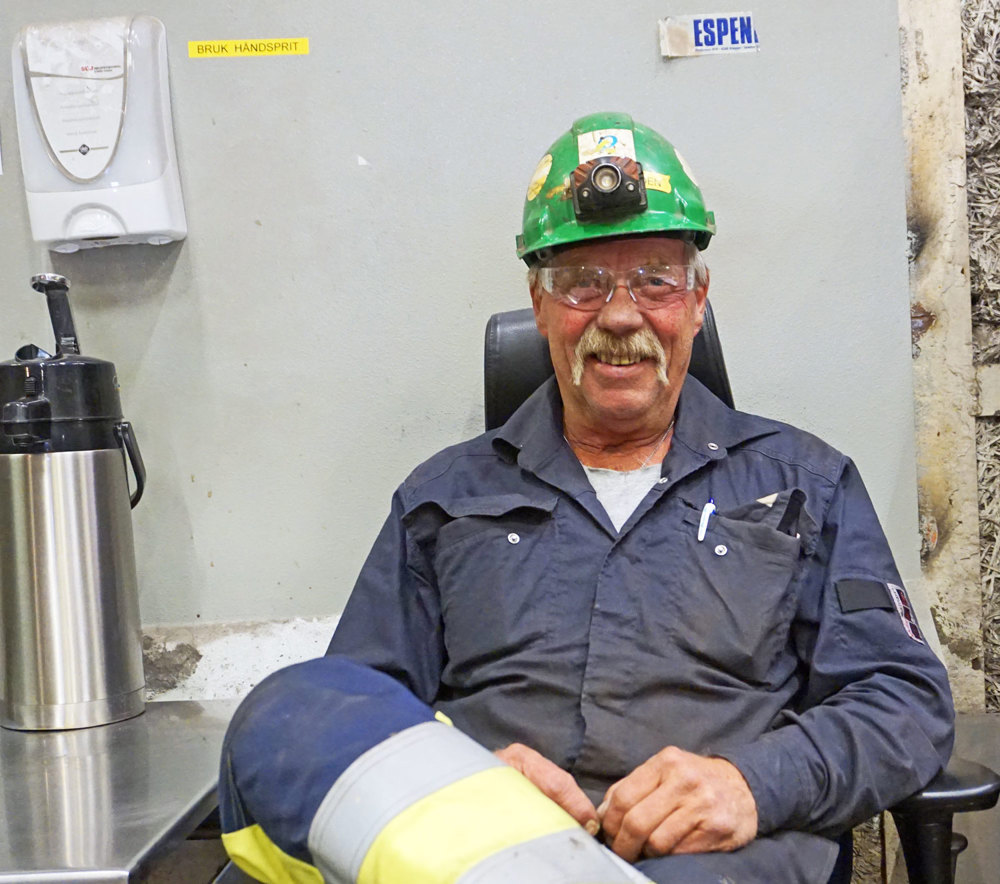 "If I really wanted to, I could certainly retire, but I'm not quite there yet. I want to be here, at work. We have a very good environment, free and fair. Although there may be some overtime, it is usually possible to take time off and rest when I want.
I like the social aspect here. We are a nice group who come early in the morning. When the environment is this good, you enjoy going to work. It is good for health."
He likes to share his expertise with new employees. "We have a few tricks to teach the young new employees. Here at the workshop we have apprentices, three girls who weld. They come and ask me about things every now and then. I sometimes take young people with me to construction sites. It is hard work, many meters to climb, so I make sure to bring someone who is not afraid of heights."
Apprentice Marcus Kold Gundersen
Marcus Kold Gundersen (18) started his apprenticeship as a plastic mechanic this autumn. He started together with a record number of apprentices that Bilfinger took on in September.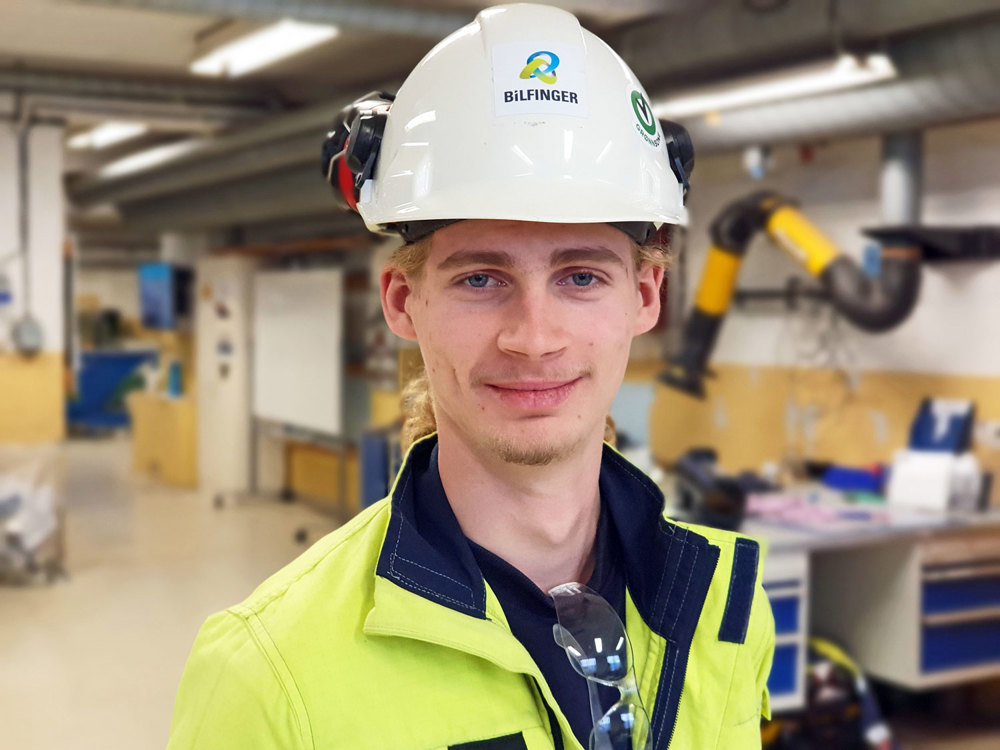 Somewhat by chance, Marcus heard about Bilfinger's plastics workshop when a plastics mechanics apprentice talked about the subject during an open school day.
"It sounded exciting, it was something I didn't know about. I thought I'd try something new. So after 3 weeks of placement here at a plastic workshop earlier, I became sure that I wanted to come back. I almost didn't know that the plastic mechanics profession existed before I came here. It's fun, and very nice people here."
What do you think about working with the seniors?
"I don't think much about age. I think that the subject is exciting, and if they can do their thing, then I am satisfied. If they have something to teach me, I think it doesn't matter how old they are."
Marcus has a plan. "First of all, I'll take the diploma. Then, when the time comes, I will find out whether it will be a permanent job here or another company. In any case, I will  take in as much as possible, ask questions, learn as much as I can from those who are here and try to make a good impression."
100 positions in process
"We are currently experiencing a great deal of pressure on recruitment," says Flemming Fladeby. "The wave started  last autumn and has not abated since. We now have almost 100 active job requisitions at various stages in the recruitment process. The majority of these are specialist operator positions. There is a great need, and many companies are fighting for the same candidates."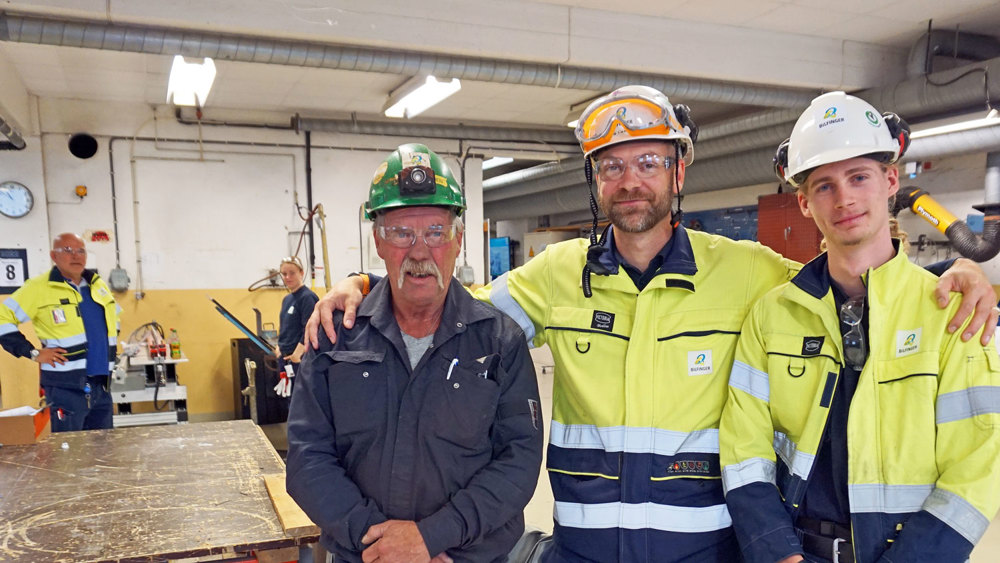 "Getting hold of experienced engineers is particularly demanding. It's a worker's market. We have been lucky this summer, and have employed several newly qualified engineers. But finding those with the right qualifications and experience from projects and facilities and senior engineers is demanding."
Industry a good place for a career
What do you think is important for creating a lifelong desire to work?
"We must motivate the individual throughout their career, so that employees want to continue. As a company, we have to ensure that and it is an important managerial responsibility," says Flemming Fladeby.
Fladeby believes the industry has a job to do to make itself more attractive. "Norwegian land-based industry maintains high quality, it is serious and it is certain. Bilfinger is one of several large industrial players that offer safe and good workplaces, where there is a great working environment in which to develop and have a career.
I can only speak for myself, but the transition to industry from a public agency such as the Norwegian Defense was a good experience. It opened my eyes to what is delivered here, every day, and what contribution it makes to society. I was surprised by the breadth and diversity here at Bilfinger, and in the industry in general. Because it is significant."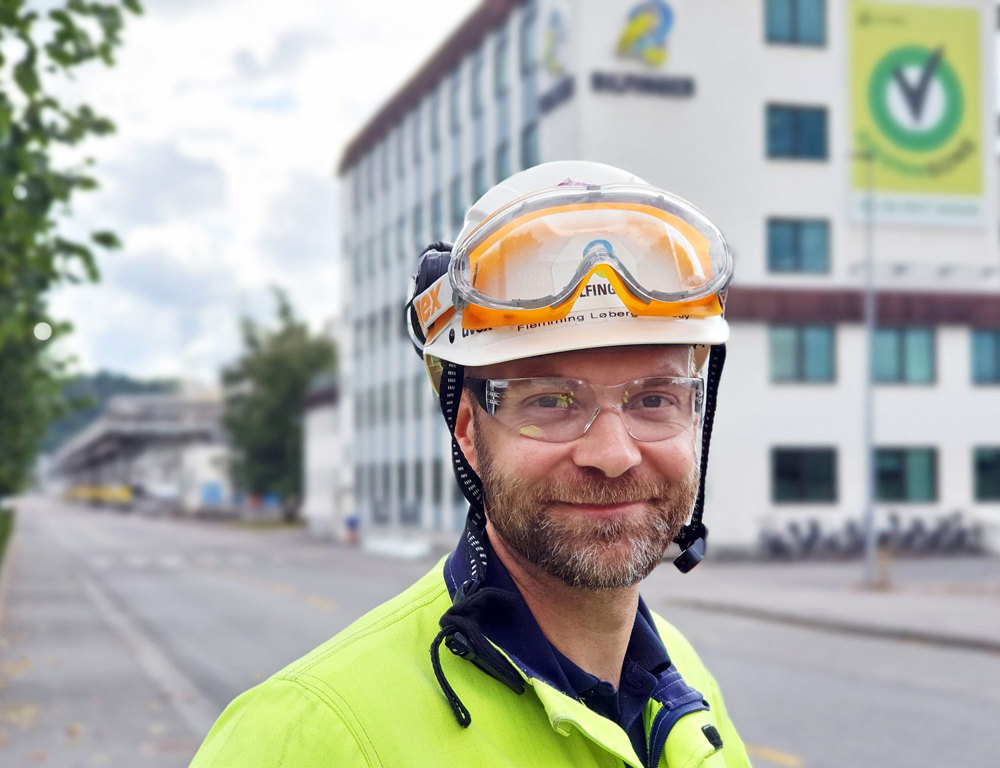 06. October 2022