Main contractor Mynd handed over the renovation project to the client, Herøya Industripark AS, last week. Representatives from the building owner, hired project manager Merethe Fallmyr from A.L. Høyer, and project manager Sissel Nybro from Herøya Industripark AS have conducted the final inspection. This week, the building will be handed over to the tenant.
Completely renovated spaces
Demolition work was carried out as a sepatate general contract.
"The advantage of this is that the designers have a better starting point and can better assess the building during the planning phase," says hired project manager Merethe Fallmyr, A.L. Høyer AS.
"Mynd, the general contractor in the project, along with its subcontractors, has been very solution-oriented and, together with the client, has found good solutions to various challenges that have arisen during the construction phase".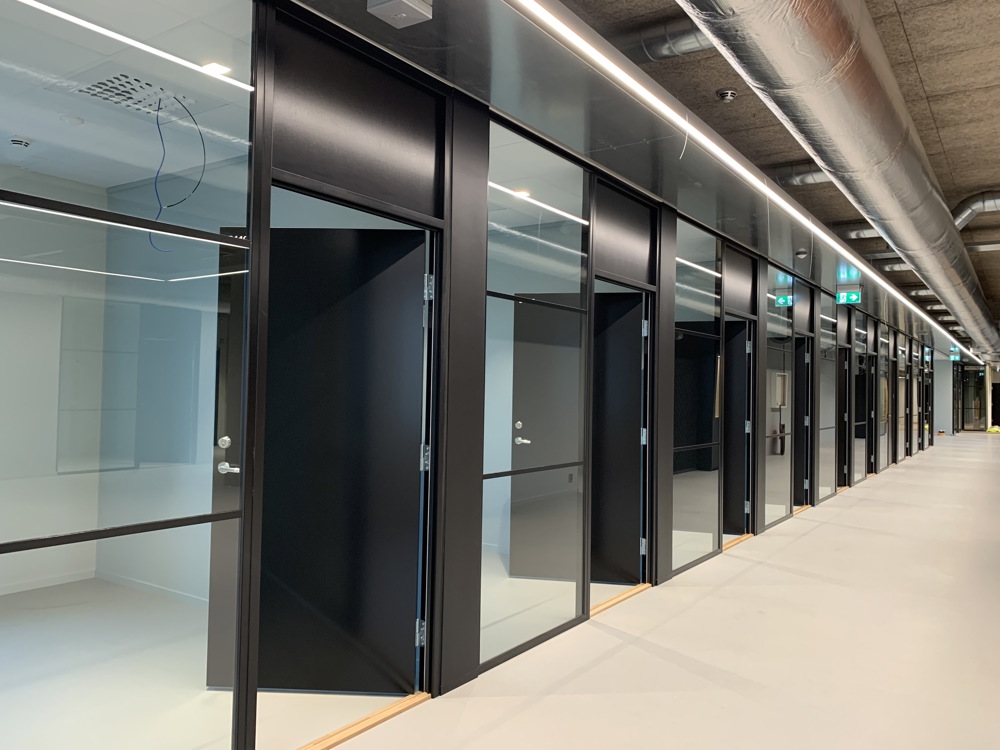 Health and safety and quality
Mynd has placed great emphasis on health and safety throughout the construction period, from the start and into a busy final phase. This means that Herøya Industripark's regulations and the project's internal regulations have been well taken care of.
Fallmyr points out that the contractor has consistently ensured the quality of execution throughout the project, which is evident in the finished result in the spaces. 
"They have shown great dedication, been highly flexible, and have looked after the interests of both the client and the tenant in terms of minor and major changes that have arisen during the project. And they have delivered on time".
The tenant, Yara, is moving into four modern, newly renovated office floors in Building 25, totaling approximately 4,500 square meters.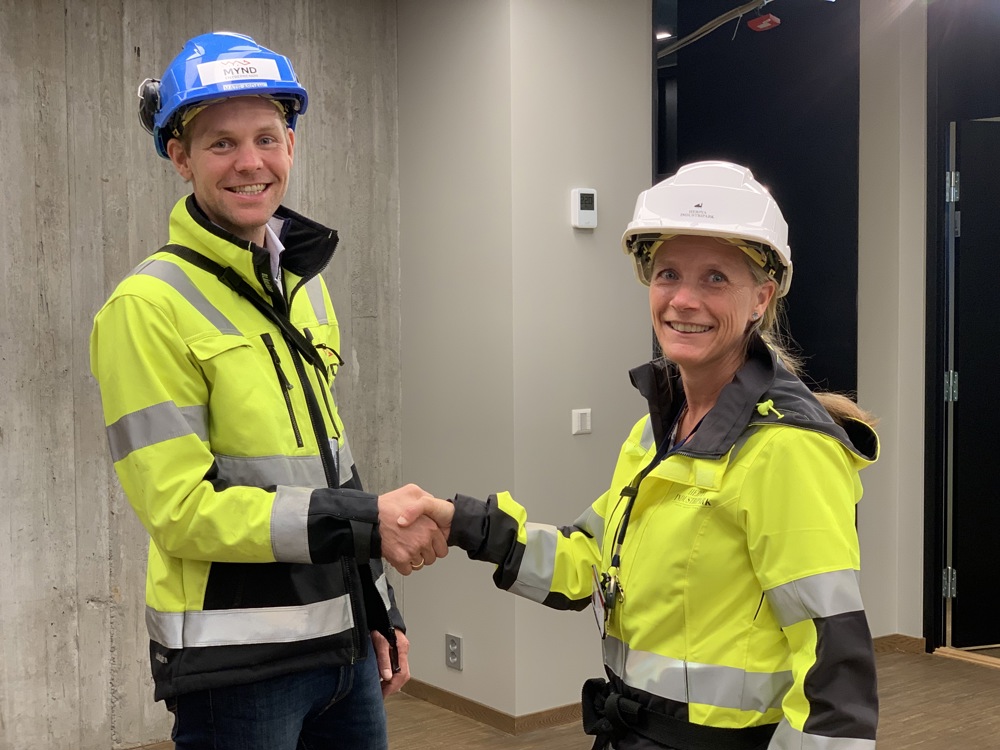 BREEAM certified
The project is a BREEAM-NOR project. BREEAM (Building Research Establishment Environmental Assessment Method) is an international environmental certification tool for buildings. It ensures sustainable project implementation. BREEAM-NOR is the Norwegian adaptation of BREEAM International.
"Building 25 is certified with BREEAM-NOR Bespoke at the 'Good' level," informs Fallmyr.
Good project management
Sissel Nybro, project manager at Herøya Industripark AS, believes that good project management has been crucial to the success of this project.
"Project manager Merethe Fallmyr from A.L. Høyer has been our extended arm and has been closely involved throughout the project. Good project management is important to be able to deliver to our tenant on time".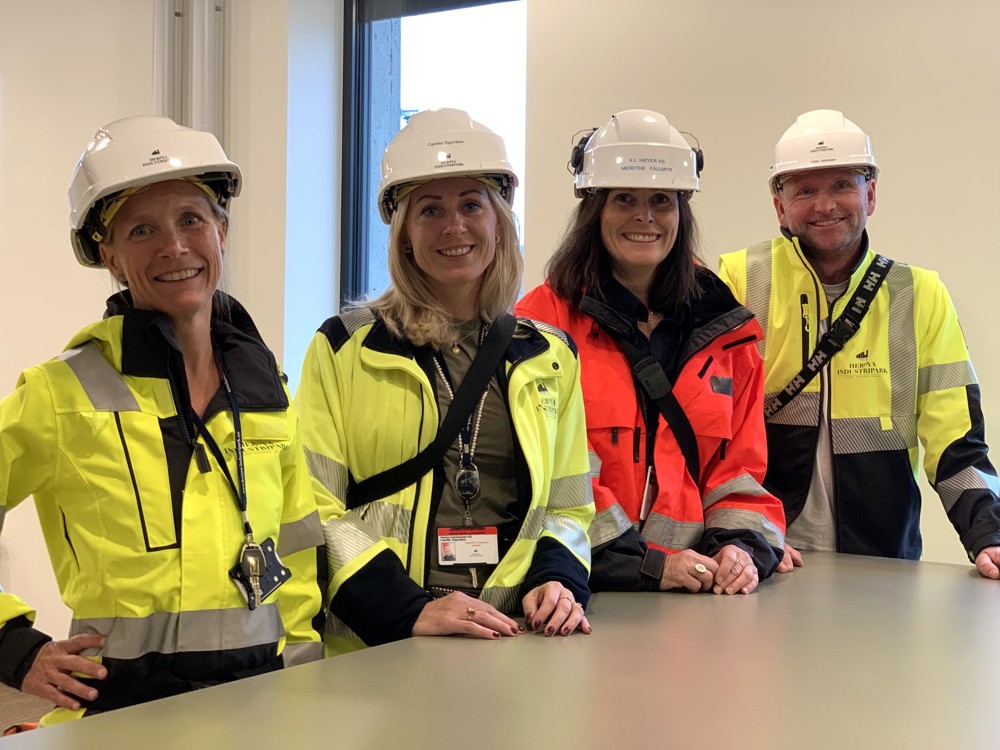 Largest project in Building 25
This is the largest single rehabilitation project in Building 25. "The building has been completely renovated and is now a modern and energy-efficient office building. The lease agreement is the largest we have signed for office space, approximately 4,500 square meters, and has a duration of 20 years," says Camilla Sigurdsen, Property Manager at Herøya Industripark AS.
Text/photo: Tone Brekke   tone.brekke@hipark.no 
04. October 2023